The rule of thirds states that every composition can be divided into nine equal parts by two equally-spaced horizontal lines and two equally-spaced vertical lines. The four points formed by the intersections of these lines can be used to place the most important elements — the elements you'd like to give a prominent or dominant position in your designs. Aligning a composition according to Rule of thirds creates more tension, energy and interest in the composition than simply centering the feature would.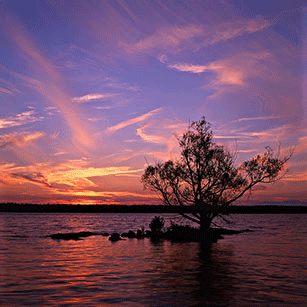 Rule of thirds by Jayne Whitelock:
The rule of thirds is used by breaking up a design into thirds both vertically and horizontally. This builds a grid of intersecting lines. The rule states that a viewer is more likely to be drawn to the intersection of those lines. Additionally it is a good rule of thumb to place elements along the lines and intersections as well as avoid placing anything in the dead center of the composition or have a horizon diving the composition in half.
Placing elements so that they take up 1/3rd or 2/rds of the space will be more visually pleasing to most viewers.
Links: